Thu, 08/15/2019
TORRANCE, Calif., Aug. 15, 2019 — DocMagic Inc., the premier provider of fully-compliant loan document preparation, regulatory compliance and comprehensive eMortgage services, announced that INTEGRA Software Systems (INTEGRA) will offer the company's document preparation solution to their client base via an integration with INTEGRA's new LOS, EPIC.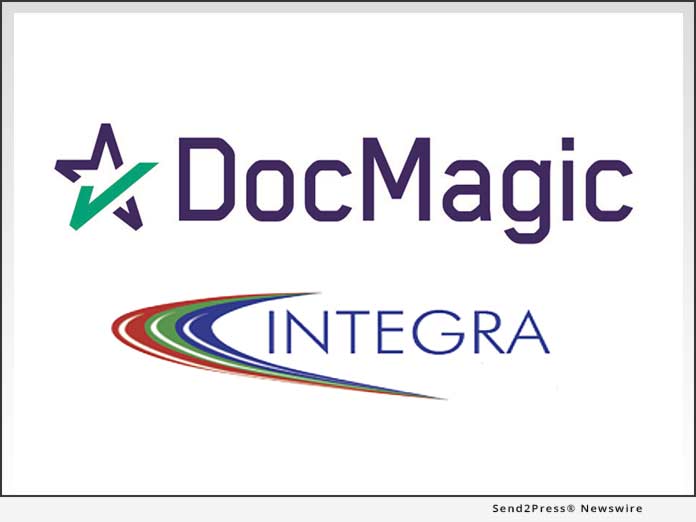 Recently, some of INTEGRA's clients began transitioning from its legacy LOS version, converting to its new multi-browser based LOS, EPIC. New INTEGRA clients have been implementing EPIC, integrated with DocMagic's solutions, with great success.
The partnership gives lenders the ability to leverage DocMagic's end-to-end document production, preparation, delivery and automated compliance service as a fully embedded integration within EPIC. This includes the ability for borrowers to conveniently and compliantly eSign all documents required to meet state and TRID-based disclosures, eliminating paper and optimizing the document process from initial disclosures through closing.
"INTEGRA is a long-time, trusted integration partner of DocMagic and we are pleased that they are introducing our end-to-end document preparation solution to their lenders utilizing the EPIC LOS," commented Steve Ribultan, director of business development at DocMagic. "In a margin compressed business environment, this is of particular importance as lenders are better able to manage their costs using an all-in-one solution."
"We are pleased to make available DocMagic's services with this robust end-to-end integration to an influx of new clients purchasing EPIC," stated Michael Picker, senior vice president of sales and marketing at INTEGRA. "Through our LOS, we are able to efficiently provide borrowers with the Loan Estimate (LE), ability to eSign every document, produce an accurate Closing Disclosure (CD), service transfer packages, and offer DocMagic's Compliance Edge updates.
Interested parties can learn more about the integration and single solution offering by contacting a representative at INTEGRA:  (877) 253-7779, sales@integra-online.com, or by visiting www.integraloantech.com.
About INTEGRA Software Systems:
Established in 1996 and headquartered in Franklin, Tennessee, INTEGRA Software offers a powerful, web-based loan origination solution, EPIC, to address challenges within Mortgage Lending for retail, wholesale and correspondent lenders. EPIC spans point-of-sale to post-closing and secondary market for lenders interested in efficiencies gained by automating every step of the mortgage loan workflow. For more information about INTEGRA Software Contact:  (877) 253-7779, sales@integra-online.com or by visiting www.integraloantech.com.