Tue, 06/16/2020
Brian Pannell Wins 2020 Thought Leader Award from Progress in Lending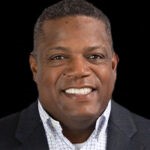 Brian Pannell
Chief eServices Executive
DocMagic, Inc.
From Brian's perspective, as an industry, we're really starting to see the fruits of our labor pay off with eClosings, which has been a long time coming.  It's a very exciting time right now for those lenders and vendors that for years have been advocating going paperless during the closing process.  It's a very exciting time to be going digital right now, and in particular with eClosings that also include RON technology.
For years, lenders have taken a hands off approach to implementing full/complete eClosings, as concerns over the limited industry support (e.g. investors, underwriters, local legislation, etc.) have kept them at bay.  There has never been a denial of the benefits of a paperless mortgage, but it was much easier to embrace automating loan origination than it was to overhauling the closing process. In addition, there has been proven value and required compliance with the in-person interaction between borrowers, closing agents, attorneys (where required) and notaries. Therefore, although there were acceptable advances within eSigning, eNotes and eNotarizations, the industry was much more comfortable with partial or Hybrid eClosings than going to the extreme of a Total eClose.
But then COVID-19 hit and virtually overnight social distancing requirements created a roadblock to in-person interactions with real estate and lending transactions, which in some cases was actually prohibited.  The mortgage industry had to pivot quickly in order to continue to meet their borrowers' requirements and to protect their own employees.
Brian notes: Interestingly, it was the drive from Federal and Local Government Legislation that have pressed the acceptance and demand for innovations within the mortgage industry to the point that not only is there a need for eClosings, but for those eClosings to be done remotely.  These demands have forced the limited supporters of the past to announce variances to their policies and non-traditional support for creative solutions.  The technology providers that have been leading the gradual growth of eClosing offerings are now being inundated with lender requests. Further, eClosings span beyond technology innovation. Most lenders also need a helping hand and strategic guidance in order to implement eClosing solutions and the supporting processes to efficiently conduct them. So there's a blend of technology and advisory services that must be worked into the mix to make the innovation of eClosings successful.
Yet there is still cautious optimism as the lenders wade into unchartered waters and seek out not only strong technology providers, but strong partnerships.  Most lenders operate across state lines and thus have to comply with various legislative requirements and underwriters, have multiple warehouse lines of credit, servicers and investors. They need solutions that are not only complete but also flexible enough to meet the needs of their partners. eClosing solution providers must push innovation forward so that they can adapt to their lender loan requirements on a per transaction basis.  The onset of alternative Notary solutions (e.g. In-Person Electronic Notarization, Remote Online Notarization, Remote Ink-signed Notarization, Drop Off Notarization, Drive-By Notarization, etc.), eSign offerings  (e.g. Power of Attorney) and being able to electronically record documents at the county level, require solutions providers who can do it all.
Clearly, Brian is a proponent of eClosings, but put simply, it's a very exciting time to be on the vendor side of eClosings and helping lenders implement the technology and processes that will ultimately change the lending game long-term and for the better.
If there is anything to be learned from the current pandemic and the aforementioned innovations, it's that there is more tolerance and acceptance of eClosing solutions than the industry was prepared to admit. The availability of additional investors and the lift of former restrictions will continue to press and expand eClosing events.
Brian points out: The most restrictive barrier to adoption in the past has been the limited amount of investors and financial support of the eMortgage as a tradeable commodity.  The announcements by Ginnie Mae and the FHL Banks have opened up the market to lenders who didn't have anyone to sell their eNotes to and offer to fund them in the secondary market.  There have also been announcements by larger lenders who are serving as aggregators to their correspondent lenders in order to offer them additional avenues to fund their originated loans.  By the end of the year, a market that was limited to purchases by Fannie Mae and Freddie Mac will now be opened to a myriad of investors.
Secondarily, there has been ground-breaking movement at the Federal and State levels to accept eNotarizations, which is a game-changer with regards to being able to complete the entire eClosing package electronically. If passed, the Federal SECURE Act would push every state into accepting RON transactions for eClosings.  Prior to its introduction, there were only 15 states that had fully implemented RON laws and though there were more on the way, adoption was extremely slow.
Since it has been introduced at the onslaught of the current pandemic, the number of states that now accept RON transactions (even if only temporarily) have increased to nearly 45 states. Fannie Mae and Freddie Mac have also expanded their acceptance of RON and the more creative Remote Ink-Signed Notarization (RIN) solution nationwide, with only a limited number of states where it is still not accepted.
Source: Progress in Lending