Welcome to DocMagic's Remote Online Notary Landing Page!
DocMagic is the premiere RON platform.
Let's get started with the video below.
Does your state support DocMagic RON? Click here to find out.
Please bookmark this page!
STEP ONE - Register with Secure Insight (Our Certification Partner)
If you are not yet registered with Secure Insight, please visit their website to apply.
Use the promo code DM2023 in order to waive the registration fee.
Please note that it may take up to two weeks for Secure Insight to process your documentation.
STEP TWO - Become a Certified Notary in DocMagic's Database
After you are registered (or if you are already registered with Secure Insight), please follow the steps below to become a qualified notary in DocMagic's database:
Sign into your Secure Insight account here and complete the following:
1. Provide a digital version of your notarial seal for each state in which you are licensed.
2. Complete the online training class on the DocMagic eClosing & RON process. There is a $29.99 fee with no charge for recertification.
NOW WHAT? - The Four Things You Need to Do Next
Okay, you're registered and certified. That's great! So now you may be wondering, now what? Make sure you follow and complete these four important items so you can be ready and set up for success.
| | |
| --- | --- |
| 1. | Spread the word! Let your Title agents and Lenders know you're now a DocMagic-certified RON and available in the search window. And, we've included some cool marketing materials for you to share as well, letting your contacts know what eNotarization is and how it works through DocMagic. Check out your marketing materials HERE. |
| 2. | Download the free guidebook which came with your certification email. It's crucial you have this as a reference. The system is simple to use, but you might have a few questions - that's why the guidebook is there. Use it! |
| 3. | Make sure you write down your registration number assigned to you in your RON certificate. You cannot access the DocMagic RON platform without it! |
| 4. | Once you're registered and certified, we invite you to join our biweekly Notary training webinar where we demonstrate DocMagic's RON closing, provide updates, and answer your questions. |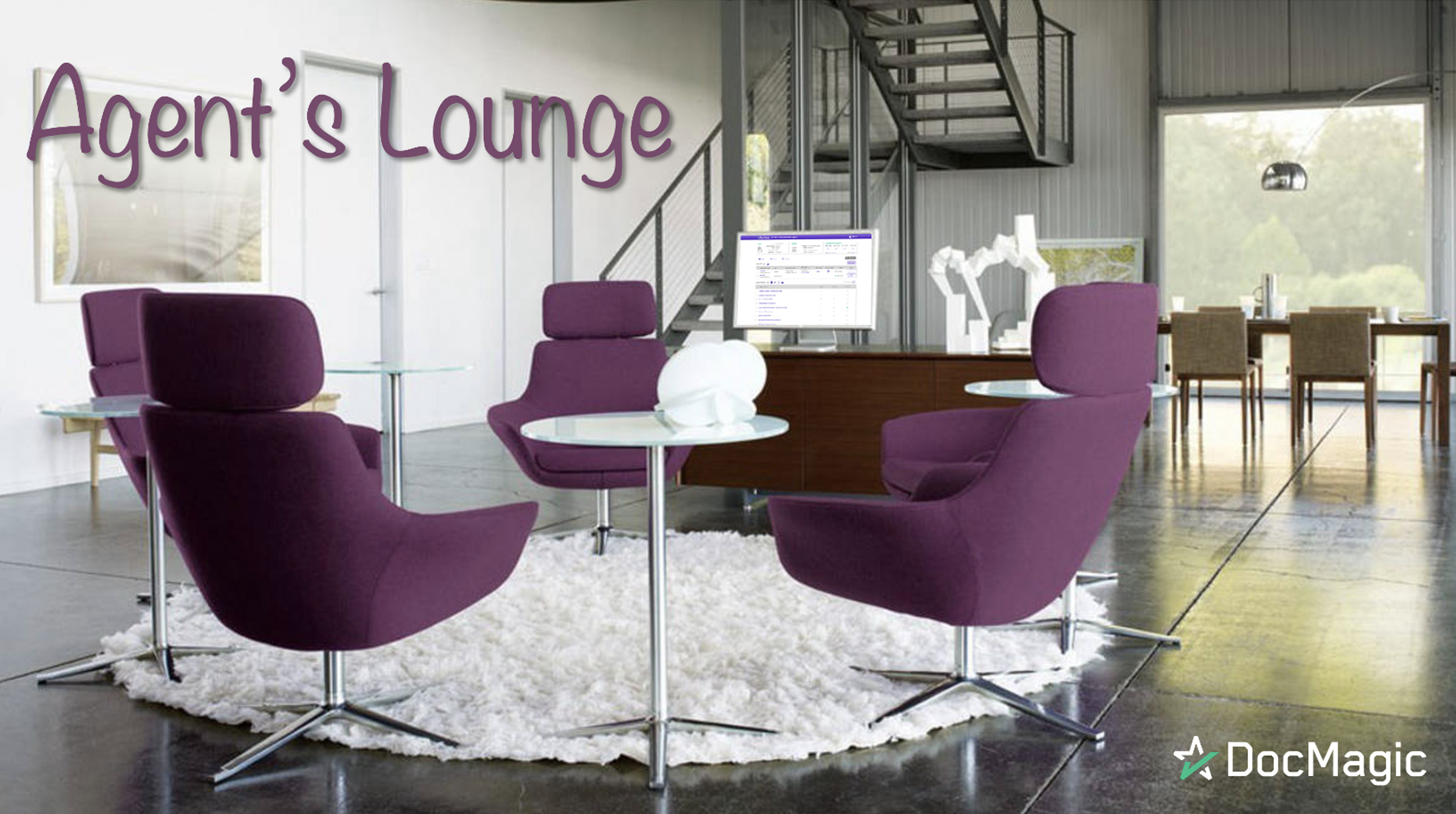 WHEN: Every Tuesday and Thursday at 10:00 AM Pacific
WHERE: Register for The Agent's Lounge to join us LIVE.
The Agent's Lounge is hosted on Zoom. Click here for a tutorial.
For questions about registration or certification, please contact DataVerification@SecureInsight.com.
For questions about training, please contact training@docmagic.com.
Please Note:
If you have not obtained your eNotary and/or RON License, please contact your state licensing authority or go here for more information.
If you have not acquired your digital seal, please visit this website for instructions.
We look forward to you joining DocMagic's database of Remote Online Notaries and eNotaries, qualified to support eClosings.